Confidently Plan and Estimate with Trimble Stratus
Trimble Stratus software helps civil contractors use drones to map, measure and share accurate information about their worksites and assets. With Stratus, you can make quicker decisions, avoid mistakes, and grow profits by always having the right information on hand.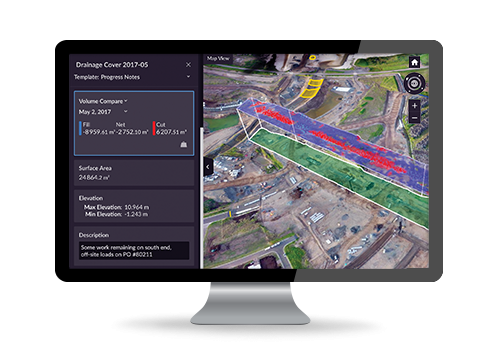 Trimble Inpho UASMaster Complete Photogrammetrick Workstation for UAS and Terrestrial Close-Range Imagery
Create powerful deliverables from images collected with UAS (Unmanned Aircraft Systems) aerial mapping and surveying systems. UASMaster combines ease of use with the full power of a photogrammetric workstation.